About The Driving Academy
Driver's Education Environment
Although navigating our roads has become more challenging than ever, Driver Education & Training in the state of California has remained largely unchanged since the 1960s. The state mandates only 6 hours of professional driver training for a new driver to get behind the wheel, however, a manicurist is required to take 500 hours of training to become certified. The Driving Academy goes beyond industry standards to help your teen obtain their license and also build life skills along the way.
The Driving Academy is a DMV certified teen driving school specializing in driver education and training in Los Angeles & Ventura County. By utilizing a coaching methodology and internationally recognized techniques your teen will develop confidence, critical decision making skills, and accept personal responsibility. The learner driver will become a better decision maker long after graduation.
We have the most expert and experienced driving coaches in the industry.
Our Academy offers a unique combination of services, including:
Targeted behind-the-wheel lessons focusing on freeway, canyon, nighttime and distracted driving

Unique Integrated Driver Education and behind-the-wheel training

Free home or school pickup or drop off from home or school for all lessons within our service area
Our Driving Coaches
Russ Shuster
Owner and Senior Driving Coach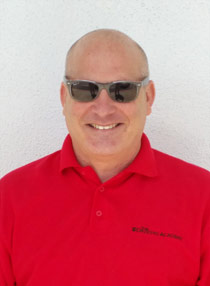 I have had a successful 25-year career in both the driving school and Defensive Driving Industry. I have been responsible for helping to develop driving programs and curricula for a few major driving schools here in the Los Angeles area - including the Mercedes Benz Driving Academy. In addition, I have personally coached several thousand beginner and more experienced drivers over my career making them safer and better decision makers behind the wheel.
During my latest stint as a Senior Driving Coach and Operator, for the Mercedes-Benz Driving Academy, I worked with Product Innovation to help further develop and integrate international coaching techniques here in the United States. I cannot believe how much coaching enhances the learner drivers' self-confidence and develops key decision- making skills. The learner driver progresses so much more effectively when utilizing coaching versus instruction.
At The Driving Academy, I maintain that high standard of unique driver training to help my students develop decision making skills behind the wheel. In addition, I have almost 15 years experience as a Defensive Driving Coach for the California Department of Risk and Insurance Management (ORIM). I have developed fleet driver safety curricula for ORIM responsible for making state employees safer drivers.
I also coach Defensive Driving and perform driver safety evaluations at several state agencies such as CHP, The Department of Justice and various California State Universities. Finally, I regularly hold Fleet Safety Training workshops for the training staff at the California Department of Transportation's headquarters in Sacramento.
Read testimonials from my former students to see what they have to say.
Richard Durham
Program Director/Senior Driving Coach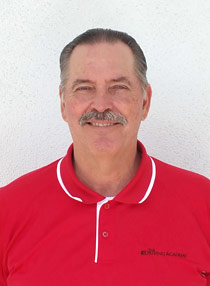 I have been working with teenagers for over twenty five years as a teacher, coach, driving instructor and tutor. I have coached baseball for ten years, basketball for seven years and golf for the past fifteen years. I am currently the varsity golf coach for Viewpoint High School in Calabasas and prior to joining the Mercedes Benz Driving Academy as their classroom instructor and driving coach, I was a high school teacher in northern California for twenty years teaching History, Government, Economics and World History at private High Schools
I have four years of experience as a Driving Coach having over two hundred hours of training in the coaching method used by Mercedes and now being used at the Driving Academy.
I look forward to helping your student become the best driver they can be and having a great time doing so.
Colleen Domoslai
Driving Coach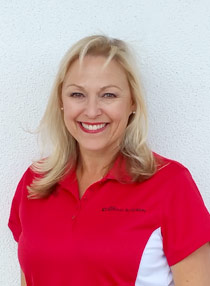 I have coached responsible and safe driving practices to over 500 teens over the past 3 ½ years. I spent my first 3 years as a Driving Coach for The Mercedes-Benz Driving Academy, where I had roughly 200 hours of specialized training in the coaching methodology. At the Driving Academy, I am now utilizing the same successful international coaching standards that build life skills and emphasize decision-making and driving responsibility.
As a mother of three daughters, I can empathize with what parents may be feeling during this time of their student's life. My assessment of the emotions and individual needs of each student will add to the calmness and enjoyable time behind the wheel.
"…Ben liked Colleen a lot. And I liked that she didn't seem to alter the course because it was raining - I want him to know that he can drive in anything. They did freeways, canyons, Mulholland - everything."
- Julie P.
Adrian Tate
Driving Coach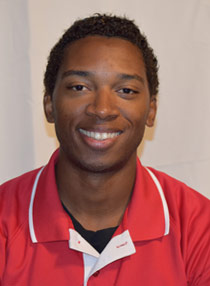 I have a true passion for helping others. As a previous gym manager, coaching others became a part of my life. Since graduating college, I have had over 8 years of experience as a personal trainer and wellness coach. I also voluteer for several charities which include the Special Olympics, breast cancer, The Children's Institute and St. Jude.
Over the years, I have worked with hundreds of high school students and college athletes; getting them to perform at their potential.
Given my background in coaching and giving to others, I saw becoming a driving coach as a natural fit. The driving academy's apprenticeship was really rigorous, detailed and thorough. It prepared me to not only teach but to get beginner drivers to hone their decision-making skills and understand the responsibility that comes along with driving a vehicle. I look forward to building life skills and making young adults safer drivers for life.
Alyssa Hoffberg
Driving Coach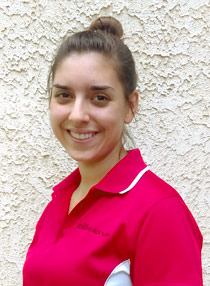 Being the oldest of three sisters, the ability to guide and instruct has become innate in me over the years. Those abilities then carried over to my university days where I became involved with the Office of Student Development, focusing on equipping new students with the skills and resources to be successful in both college and the years following graduation. That, along with my friendly, patient demeanor and attention to detail, has made me the ideal candidate for becoming a driving coach. My ability to rapport, listen and empathize has made me a natural fit with my driving students, leaving them after each lesson more at ease and confident in their abilities.
Furthermore, I am well versed in the Mercedes-Benz Driving Academy's Coaching approach, which enables the student to make safe-driving decisions because they are taking full ownership. It's amazing the amount of self-confidence my students get when they know they are making their own, informed driving decisions.

It's fulfilling to know that I am creating safe drivers for life by building life skills, driving skills, and acceptance of personal responsibility towards others on the road.